Blush Boost - Mineral Powder
Pure color pigments
Powders come in cute mini jars
Mesh prevents powder spill
10 shades
Use on cheeks, lips & lids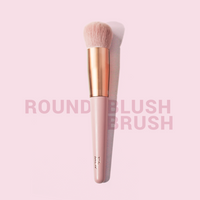 What's so great about it?

We have 10 beautiful shades of blush for every mood and occasion. 5 are Matte and 5 and Iridescent! Get instant bursts of undiluted color with TGM Blush Boost ⚡️ Best used with our Round Blush Brush for intense blush application or with our Jumbo Brush for a lighter overall color boost. Boosters with an IRIDESCENT glow:

Return to Eden
Hot in Here
Dream in Coral
Rose Gold
Mellow Melon

Boosters with strong MATTE color:

Fuchsia Pop
Raspberry Plum
Carrot Head
Pink Rose
Pure Peach
Ingredients

Pink Rose Sericite, Mica, Titanium Dioxide, Kaolin Clay, Zinc Oxide, Magnesium Stearate, Red Iron Oxide (CI 77491) Hot In Here Sericite, Mica, Iron Oxide, Titanium Dioxide, Kaolin Clay, Red Iron Oxide (CI 77491) Pure Peach Sericite, Kaolin Clay, Red Iron Oxide (CI 77491) Dream In Coral Sericite, Mica, Red Iron Oxide (CI 77491), Kaolin Clay, Zinc Oxide, Magnesium Stearate, Yellow Iron Oxide (CI 77492) Return To Eden Sericite, Mica, Iron Oxide, Kaolin Clay, Titanium Dioxide, Zinc Oxide, Red Iron Oxide (CI 77491) Rose Gold Sericite, Mica, Kaolin Clay, Red Iron Oxide (CI 77491) Raspberry Plum Sericite, Kaolin Clay, Ultramarine Blue, Red Iron Oxide (CI 77491), Zinc Stearate, Mica, Red D&C 7 (CI 15850) 2% Fuchsia Pop Sericite, Kaolin Clay, Magnesium Stearate, Zinc Stearate, Titanium Dioxide, Red D&C7 (CI 15850) 5%, Yellow Iron Oxide (CI 77492) Carrot Head Sericite, Kaolin Clay, Red Iron Oxide (CI 77491), Yellow Iron Oxide (CI 77492), Red D&C 7 (CI 15850) 6% Mellow Melon Sericite, Kaolin Clay, Zinc Oxide, Mica, Titanium Dioxide, Red Iron Oxide (CI 77491), Yellow Iron Oxide (CI 77492), Red D&C 7 (CI 15850) 1%
Return to Eden
Very nice wash of color that gives a beautiful glow!
New Favorite Blush
I was looking for a glowy blush that didn't break out my skin (fungal acne prone, and very sensitive) when I stumbled on this brand. The shade recommended to be was "Return to Eden" and I was super skeptical because in the swatch it looks very mauve, and I am warmer under toned. BUT very much to my surprise and delight, it is gorgeous. Very pigmented, glowy, and pulls peachy/golden on my skin. Gives me the ethereal glow I was looking for. Absolutely love it and will be trying the bronzer next!!
Blush
I love these blushes! The colors are super pigmented which i appreciate and they are beautiful!!! Definitely colors for ever skin tone!!! My two favorite as of now are Rose Gold and Return To Eden!!!
Colour Burst
These blushers are so soft on my skin and provide the perfect burst of colour. Mellow Melon is my favourite for a natural day time look and Hot In Here for that evening glow. So many gorgeous colours to choose from!
Beautifully Pigmented
These blushes are so gorgeous. Fuschia Pop is my personal favorite, and a little goes a long way. It is lightweight yet vibrant and rich in color. Love it!
Glowing coverage & color in 3 easy steps
Blush Boost - Mineral Powder
Step 1
Pick up the color with your Round Blush Brush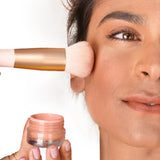 Step 2
Press the blush boost shade down onto your skin. Don't dust off - rather press down with the firm yet soft bristle of the Round Blush Brush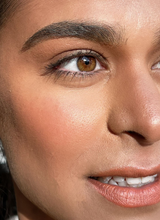 Step 3
Match lips, cheeks and eyelids by using Blush Boost on your lips with your favourite lip balm! Enjoy your boost of beautiful vegan mineral color!
Real people
Real results
Shop some of our most popular products and prepare to fall in love.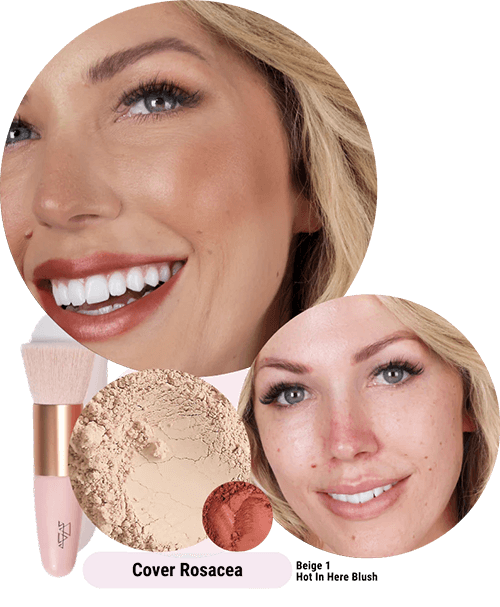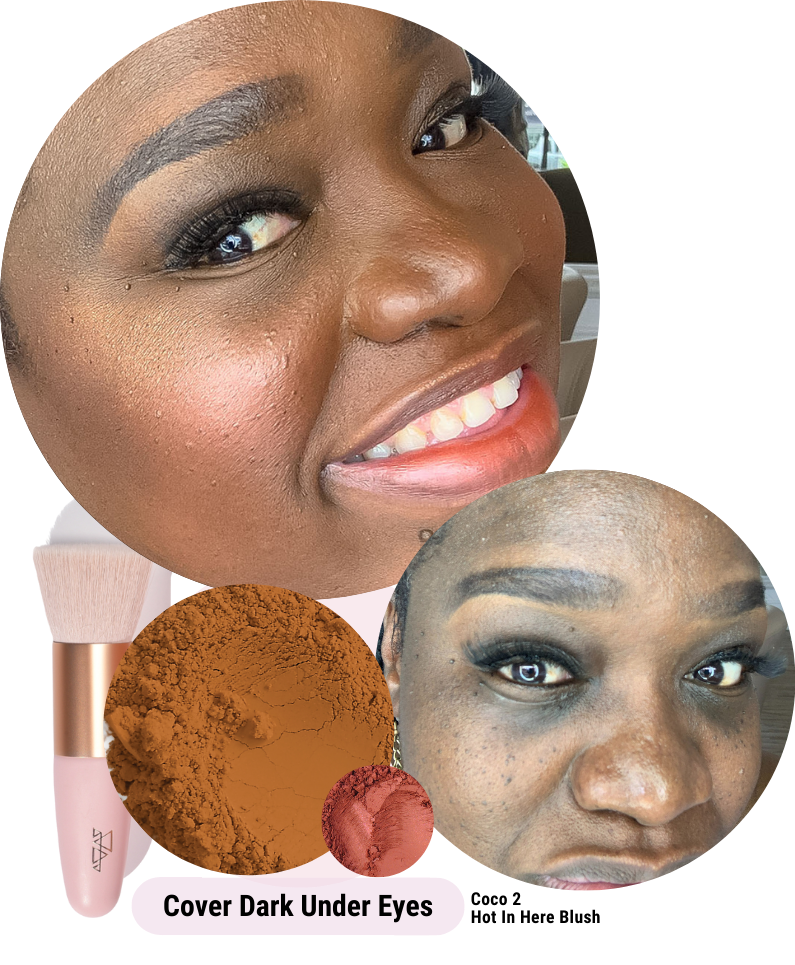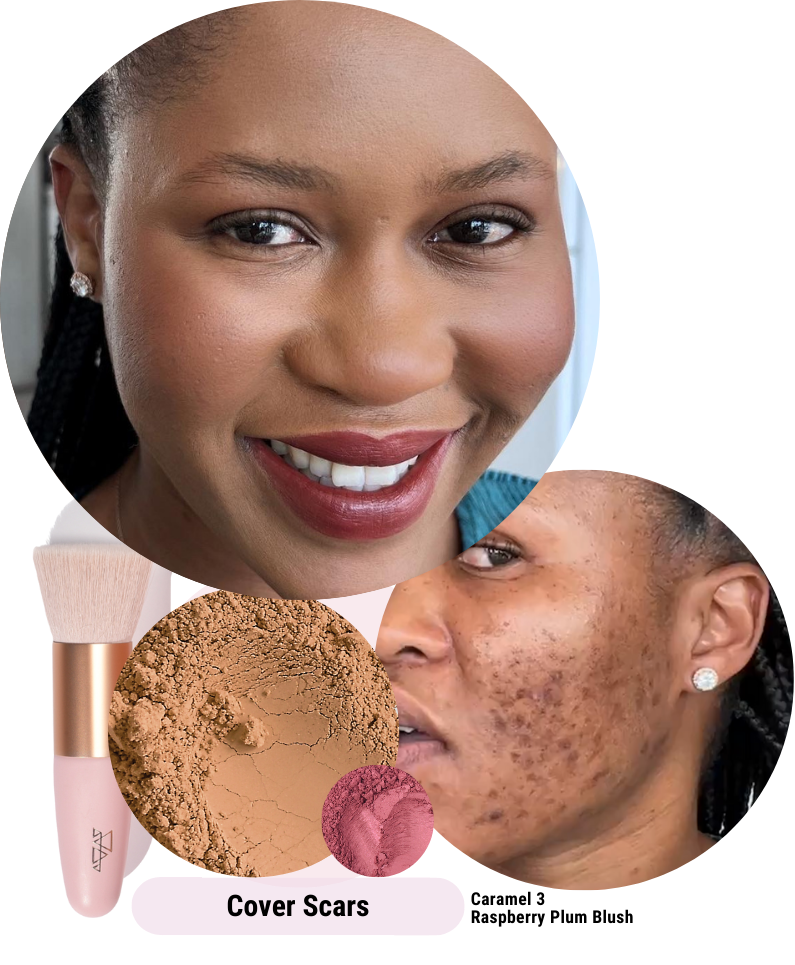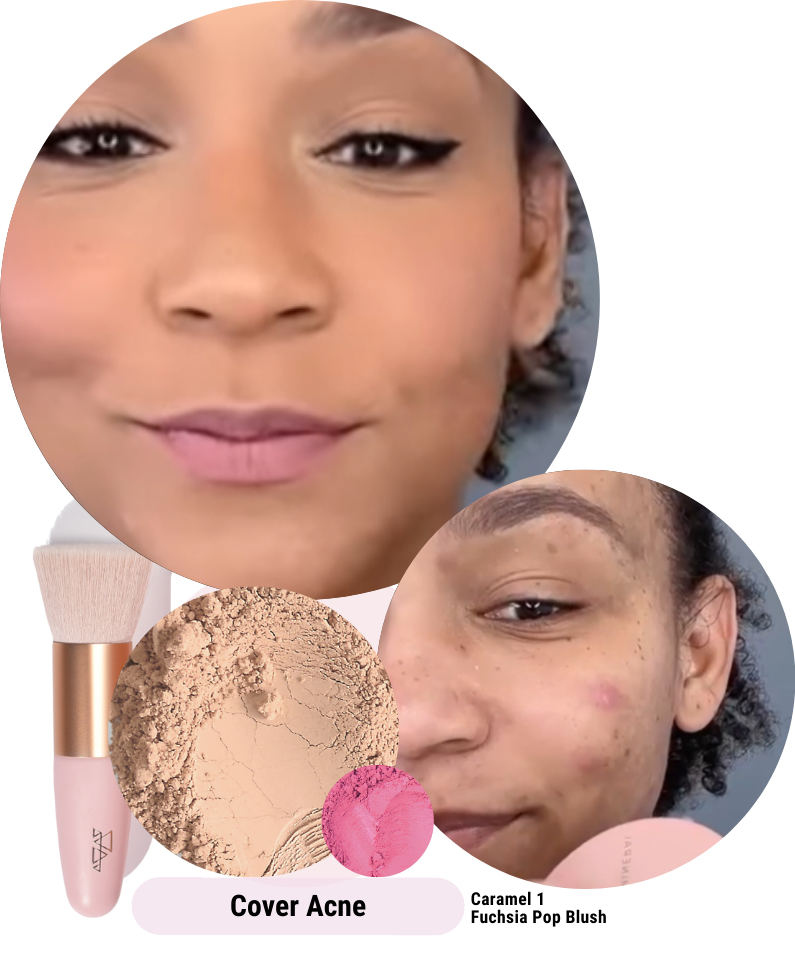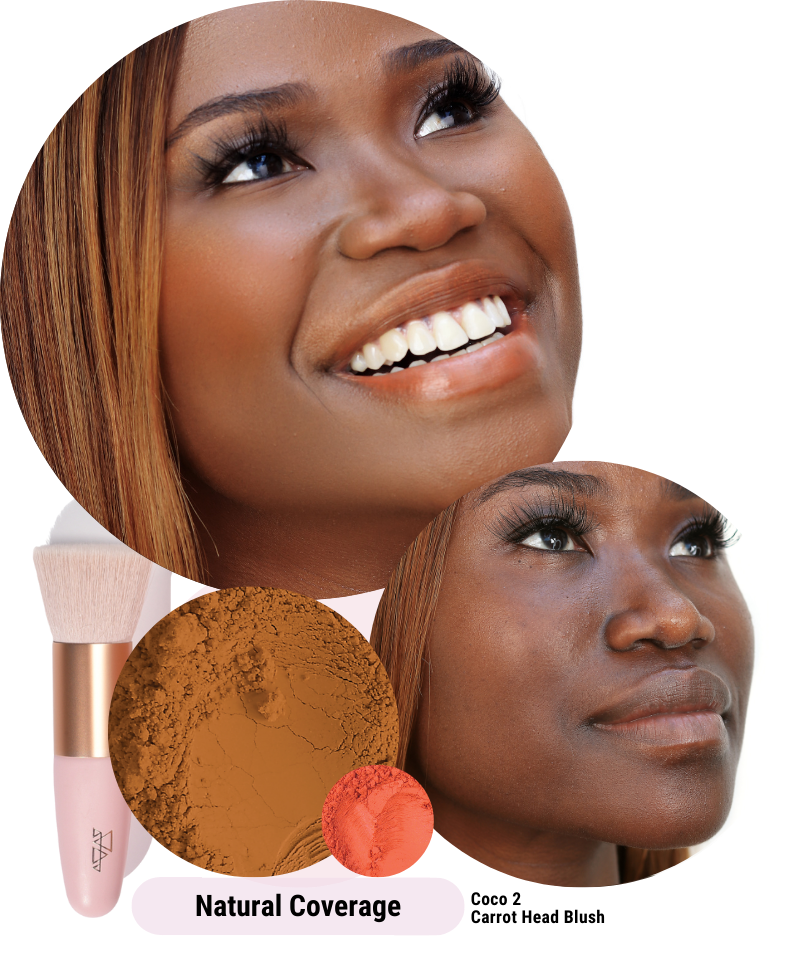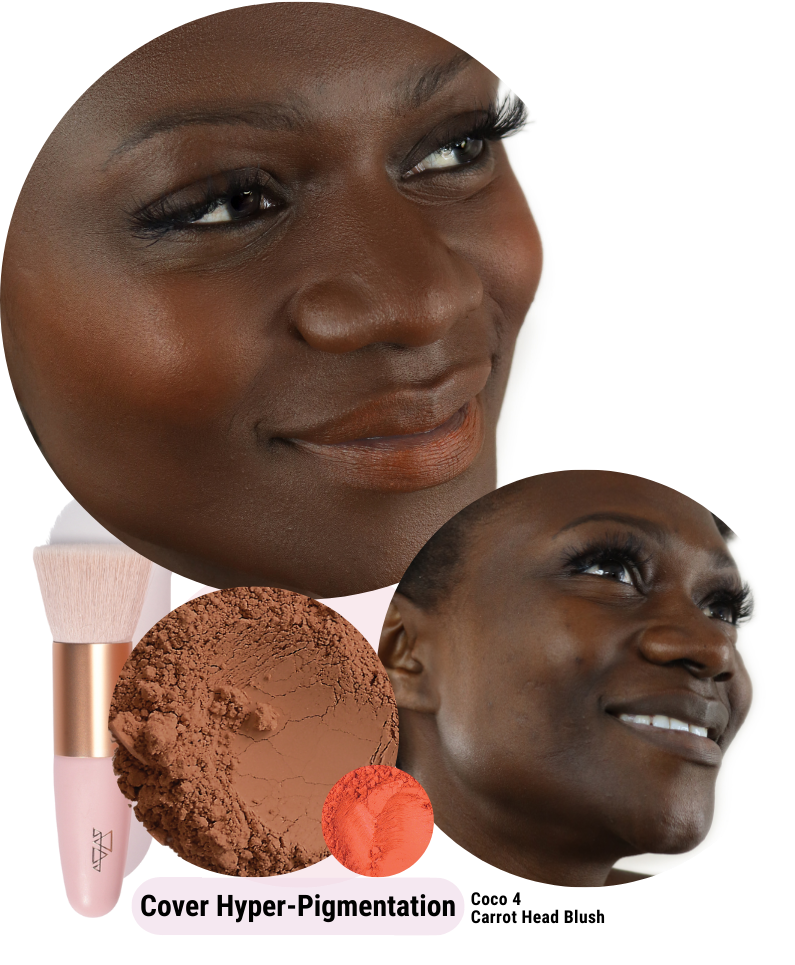 Amanda Brockman @brockenvoll
"Love love love your products! I hate wearing make up. It usually feels soo heavy and caky. This is so light and airy. I could wear it 24/7."
Love my good minerals makes me feel so pretty when I wear it and this company is amazing to its customers

No lie! By far the best product. I hate makeup and being caked up. This does what it needs to, hide the unwanted marks but keep the ones you want like my freckles. So subtle and light on the face! Absolutely love it!!!
TGM is one of myy favourite black-owned beauty brands. Their foundation is my current go to.

Absolutely obsessed with all of the above products…they look and feel so GOOD on my skin

Beautiful products. The brushes! Wow!

Color match was and is perfection. Are you a genie?! Because love how the foundation looked like on my skin. All products are amazing! #customerforlife