Loves You Back 3in1 - Powder Foundation
12 adaptable shades
Preservative free
Fragrance free
Synthetic dye free
Talc free
Vegan
Cruelty free
Acne friendly
What to know

How do I choose the right shade for me?
Head to our Shade Finder first and follow the steps. If you are still unsure after that, please click on our chat button below left and upload your makeup-free, no-filter, selfie for a personal shade match with one of our experts! We have done this over 50,000 times!

I have dry skin - will the powder dry out my skin and look cakey and powdery?
No! The foundation powder is made up of natural color pigments and not fillers or bulking agents. It does not dry or penetrate the skin rather leaving a surface sheer veil of protective coverage.

How is it a 3in1?
Our foundation is a concealer, foundation and powder in one! Save time, look natural and don't clog your pores with layers and layers of different makeup.

How do I use it for best coverage?
Please follow the 3 Easy Steps below!

I have oily skin - will the foundation stay on and last all day?
Yes!
What's so great about it?

AWARD WINNER FOR BEST POWDER FOUNDATION - SELF 2022 Healthy Beauty Awards

The Good Mineral 3in1 is a foundation, concealer and powder all in one! No more layers or that heavy feeling of makeup on your skin.

Designed especially for acne prone, sensitive skin it contains no fillers and non-nano particles so the powders do not penetrate the skin or clog pores. Instead creating a physical protective barrier - of naturally occurring mineral color pigments (not dyes) - that adapt to skin tone and type, giving you natural glowing coverage.

These preservative-free, super clean formulas contain physical SPF ingredients, light-reflecting micas and give great buildable coverage.

12 Adaptable Shades
Easy To Use
Multitasking
Weightless
Natural Skin Appearance
Non Drying or Caking
Gentle Buildable Coverage
Non Comedogenic

Comedogenic

/ˌkɒmɪdə(ʊ)ˈdʒɛnɪk/

adjective - tending to cause blackheads by blocking the pores of the skin.

SELF HEALTHY BEAUTY AWARDS - What the reviews said

This product's name refers to the fact that it acts as an all-in-one foundation, concealer, and powder. And our reviewers concur: They praised the formula for its velvety texture, buildable coverage, and ability to absorb excess oil and stay put.

Bonus points, per the experts: This powder has a mineral base, making it less likely to irritate sensitive skin. It's also noncomedogenic, so it shouldn't cause pimples. (Fun fact: The company was founded by two acne-prone sisters.)

One tester said: "I was very pleasantly surprised by this product! As promised by the description, the formula warms up and melts into your skin, which made it easier to blend. It didn't make me look cakey like I expected—in fact, it actually looked better throughout the day as it settled. It wasn't a perfect shade match for me, so I didn't use it as my primary coverage, but it worked great as a light layer on areas where I tend to get oilier."

OPRAH DAILY - Best Loose Powder Foundation for Oily Skin

"Formulated with oily, acne-prone, and sensitive skin in mind, this loose powder foundation gives you lightweight coverage that effortlessly conceals breakouts, oiliness, and texture. It's made with oil-absorbing ingredients so you can expect a beautiful matte finish that lasts all day long."
Ingredients

With a maximum of 9 ingredients, each shade has varying amounts of the list below - Zinc Oxide - Best physical sunscreen, skin healing, noncomedogenic Sericite - Airbrushed appearance, oil absorption, giving sheen Iron Oxides - Natural occurring yellow, black and red color pigments Mica - Light-reflecting and creating subtle glow Ultramarine blue - Mineral derived colorant Kaolin Clay - Controls excess oils (not found in any of the Beige shades) Titanium dioxide - Naturally occurring mineral and physical sunscreen (not found in Coco 2, 4 or 6)
Nice natural look & feel
I'm not a makeup person but found this through Google reviews. First shade I selected was too dark but they replaced with a lighter shade that's perfect. Easy to apply and looks very natural. Happy with the product & service.
Pure Perfection
The moment these precious minerals touch my skin, I already feel like a Queen. Why would I ever go back to liquid foundation? The coverage, the natural glow, the confidence and elevation!! I am obsessed. I am your #1 Fan Forever!
Love it
Love the 3in1 foundation! Color is perfect and I love how light it feels!
Amazing!
Where has this been all my life? Tried multiple foundations and either the color didn't match, it caked, or just simply looked overdone. This foundation is light but covers. Gives your skin a dewy glow without looking overdone. Bought the foundation and setting power and together they are a hit. My face has never looked better!
Amazing product!
This product is amazing! It's easy to apply and goes on effortlessly. I've tried many foundations over the years and this has been the only product that has not caused any breakouts. It also has a great ptice point and the packaging is beautiful.
Glowing coverage & color in 3 easy steps
Loves You Back 3in1 - Powder Foundation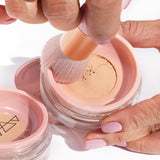 Step 1
Start by picking up a little powder on the corner of your Iconic Flat Blending Brush. The corner is best so that you don't pick up more than you need.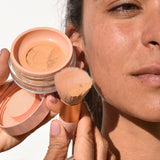 Step 2
Go ahead and release the powder directly where you want the most coverage first. Keep releasing until most of the product is off your brush.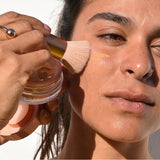 Step 3
Dab dab dab down (press lightly several times) where you want the most coverage first, then lightly sweep, dab, sweep, dab what's left on your brush on other parts of your beautiful face!
Watch how Nicole creates
natural coverage
Shop some of our most popular products and prepare to fall in love.
Real people
Real results
Shop some of our most popular products and prepare to fall in love.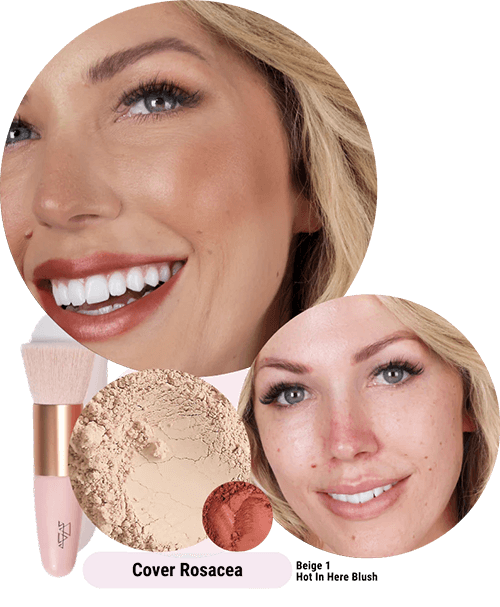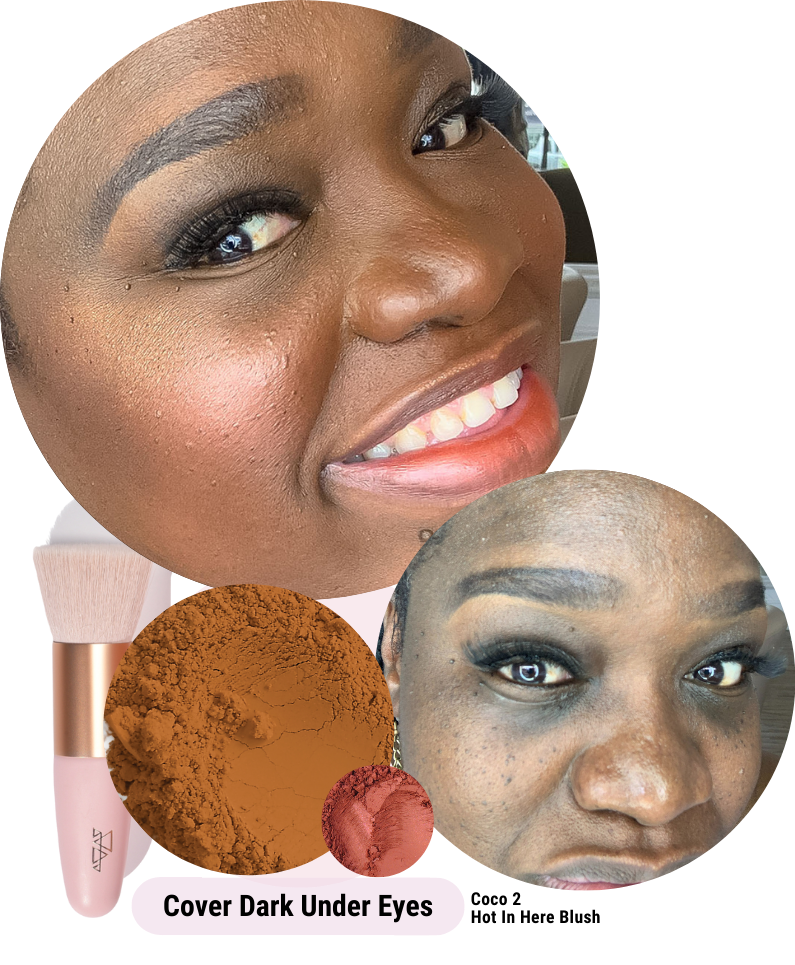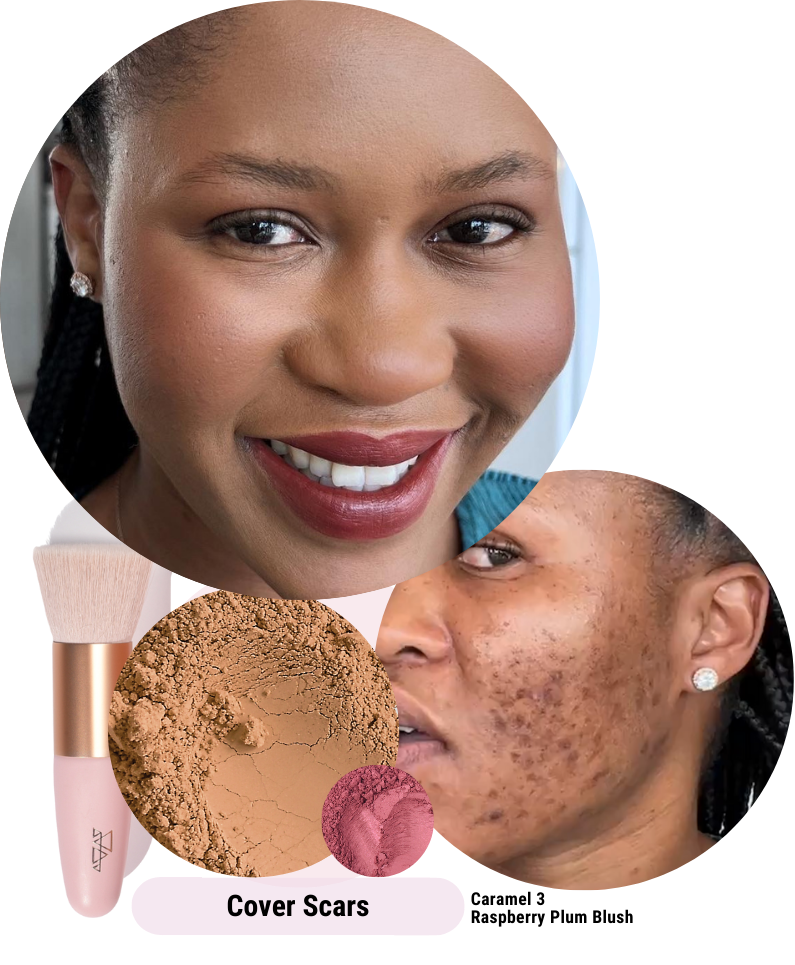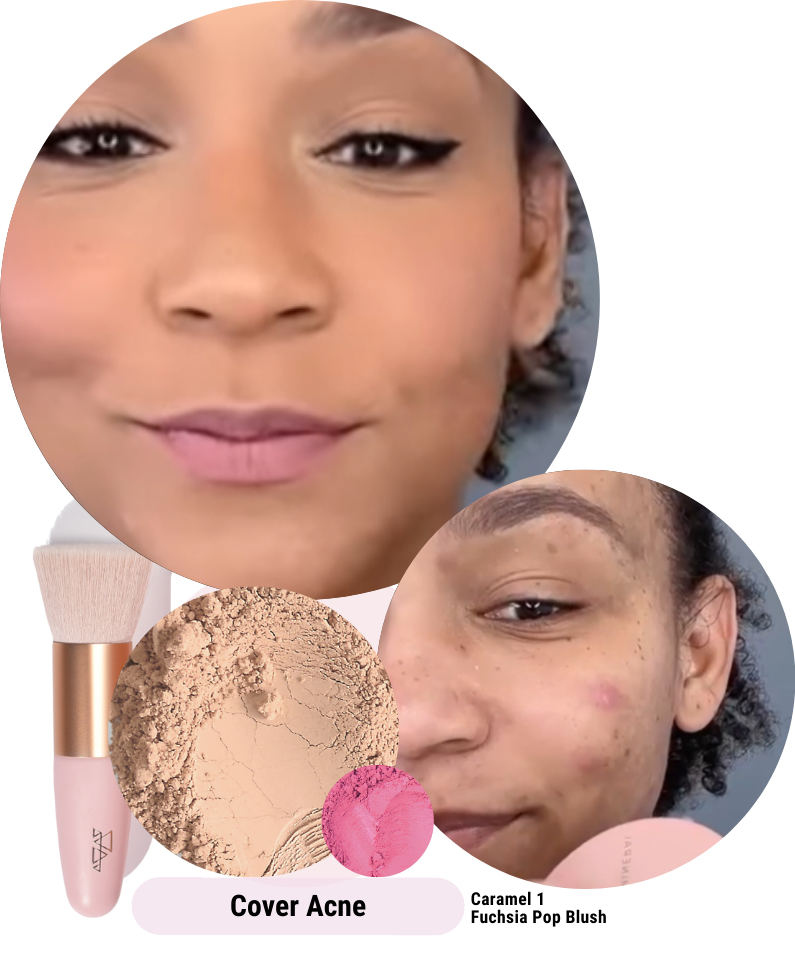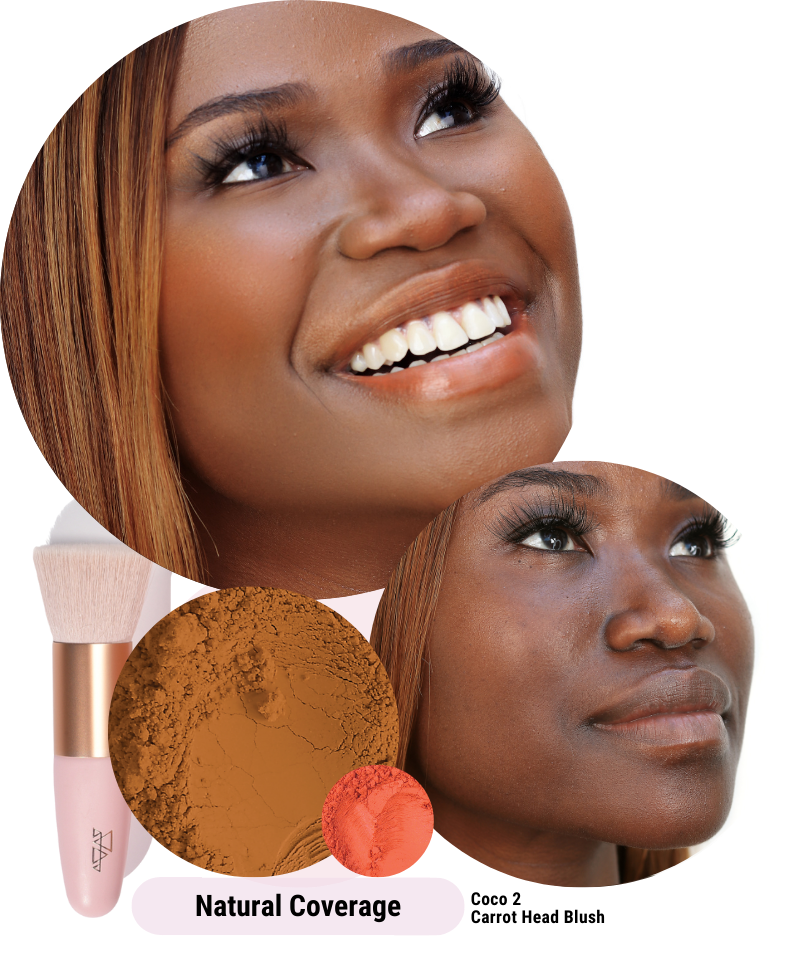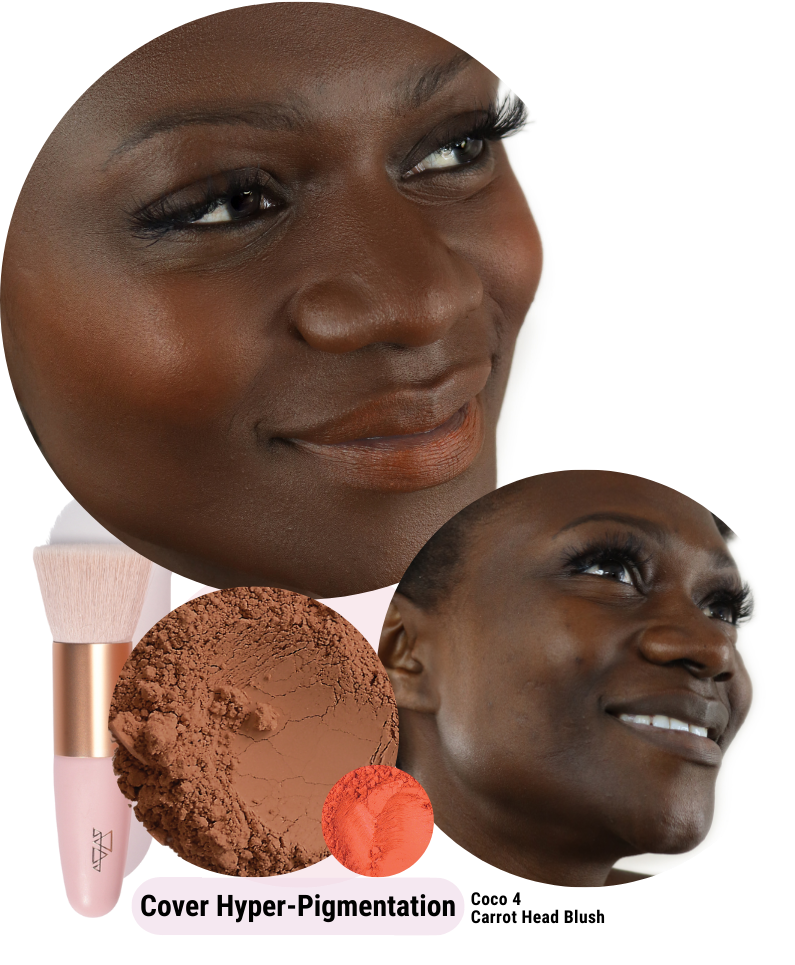 Amanda Brockman @brockenvoll
"Love love love your products! I hate wearing make up. It usually feels soo heavy and caky. This is so light and airy. I could wear it 24/7."
Love my good minerals makes me feel so pretty when I wear it and this company is amazing to its customers

No lie! By far the best product. I hate makeup and being caked up. This does what it needs to, hide the unwanted marks but keep the ones you want like my freckles. So subtle and light on the face! Absolutely love it!!!
TGM is one of myy favourite black-owned beauty brands. Their foundation is my current go to.

Absolutely obsessed with all of the above products…they look and feel so GOOD on my skin

Beautiful products. The brushes! Wow!

Color match was and is perfection. Are you a genie?! Because love how the foundation looked like on my skin. All products are amazing! #customerforlife