Foundations That Are Superior to All Others If You Have Acne-Prone Skin
Avoid heavy formulas—particularly ones with petrolatum, mineral oil, lanolin, coconut oil, avocado oil, and silicones as they tend to clog pores
Best Foundation for Mature Skin, According to Experts
Dermatologist recommended - this mineral-based formula features zinc oxide and titanium oxide to block harmful UV rays, as well as a few oil-absorbing ingredients to help keep excess sebum at bay. Dr Graf
Best Loose Powder Foundation for Oily Skin
Formulated with oily, acne-prone, and sensitive skin in mind, this loose powder foundation gives you lightweight coverage that effortlessly conceals breakouts, oiliness, and texture.
Finally, a Foundation I Can Use Around My Eczema-Prone Eyes
Foundation for sensitive skin is a makeup product that's formulated with hypoallergenic and non-comedogenic ingredients.
Meet the 10 BIPOC Founders Who Are Oprah Beauty O-ward Winners
Come for the inspiring stories, stay for the stellar products.
Editors' picks: Our 14 favorite multi-use makeup products
Multi-use makeup products are perfect for streamlining your beauty routine.
Listed in top 10 of Gifts That Any Teen Will Genuinely Love
Gift-giving season is coming up, and if you have a teen on your list who deserves an extra-special gift, you're in the right place.
OPRAH BEAUTY O-WARD - Best Blendable Powder 2022
We swiped, dabbed, and lathered thousands of new products throughout the year to find the very best innovations in cosmetics, haircare, and skincare.
Free from all known skin irritants and pore-cloggers our latest additions are the long anticipated COMPACT SERIES!

Natural, lightweight coverage and color for even the most sensitive skin that lasts all day.
Find the right shade for you.
We have 12 adaptable, blendable shades in the Loves-You-Back 3in1 Powder Foundations and 13 shades in the *Soft Complexion Pressed Powder Foundations. We've matched over 70,000 faces and counting - your perfect shade is right here.

*Soft Complexion is new and not featured in the Shade Finder yet! #ComingSoon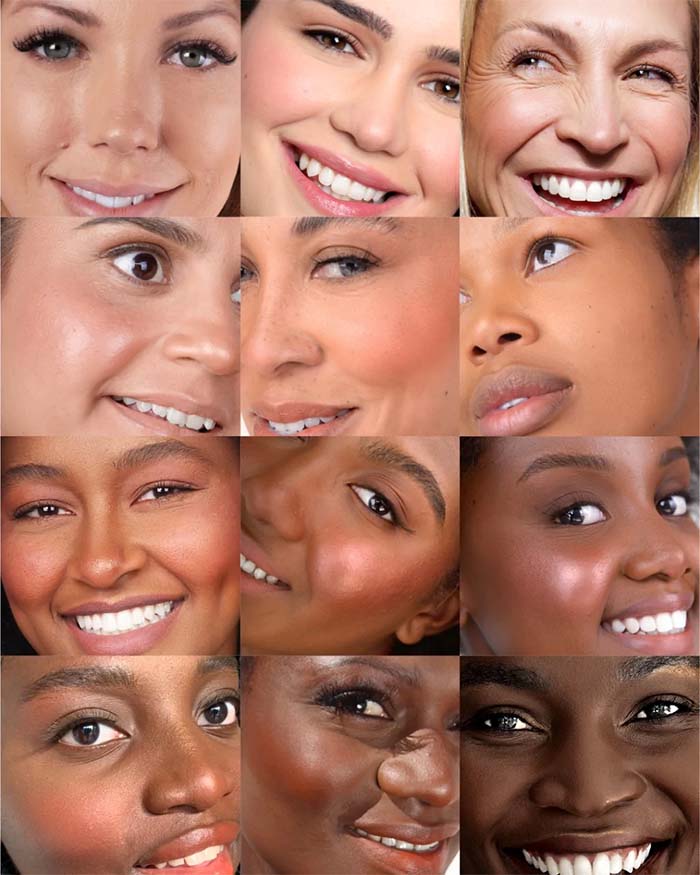 Start here!
Add both to cart
The combination that gives natural coverage is the Loves-You-Back 3in1 Powder Foundation + Iconic Flat Blending Brush. Get 20% off whenever you add both to cart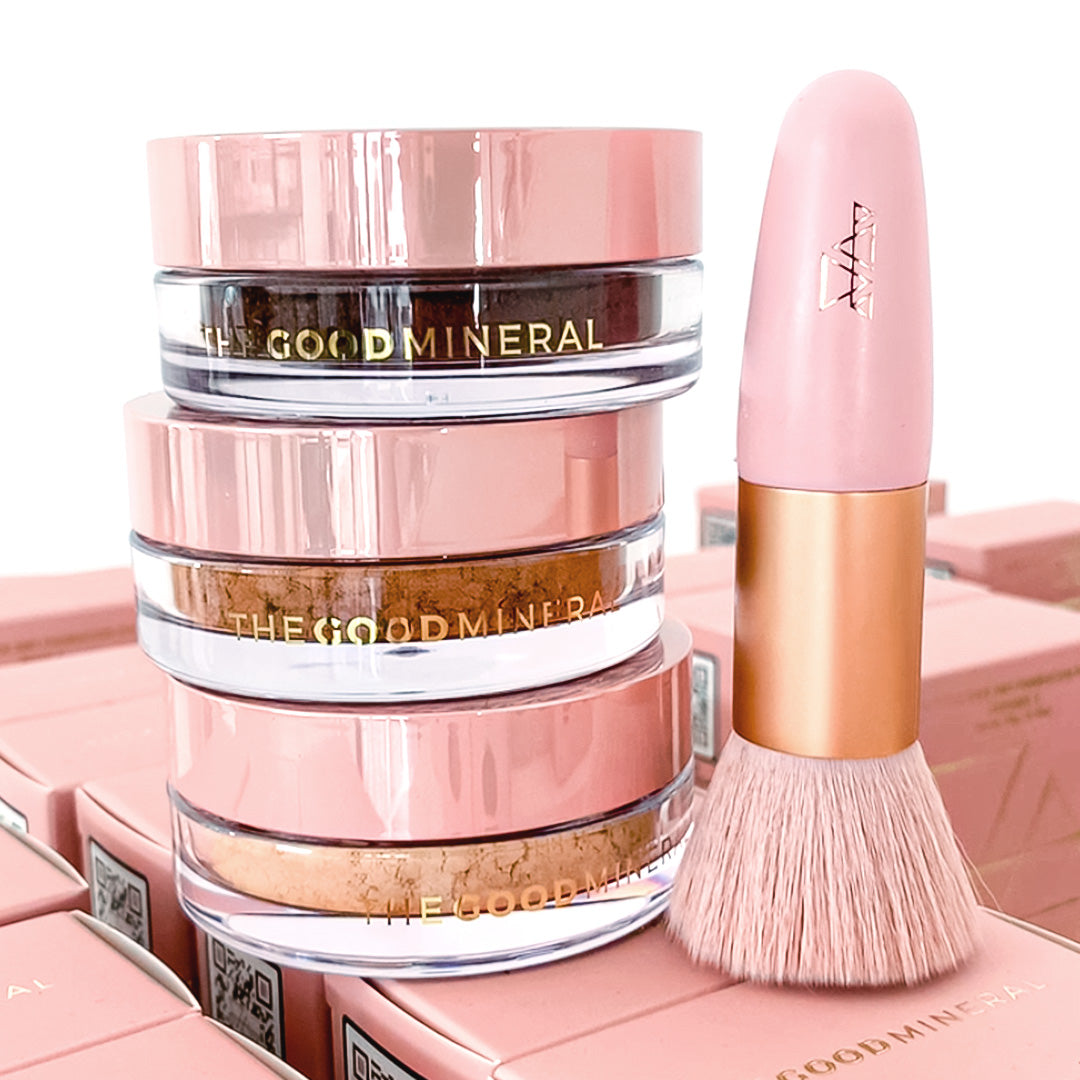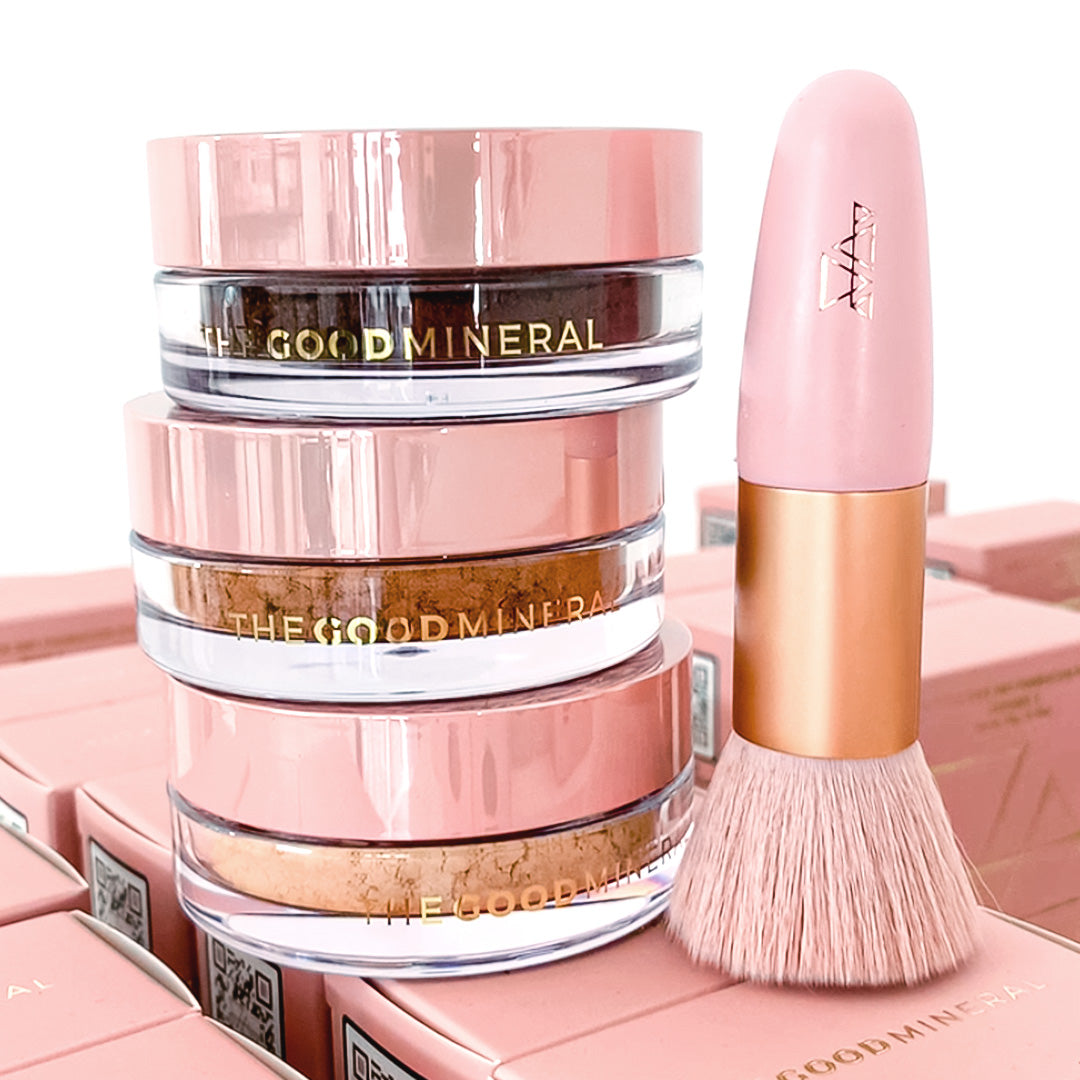 Real people
Real results
Shop some of our most popular products and prepare to fall in love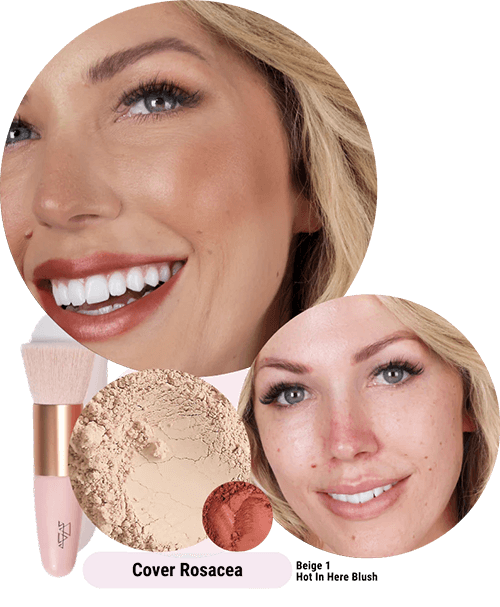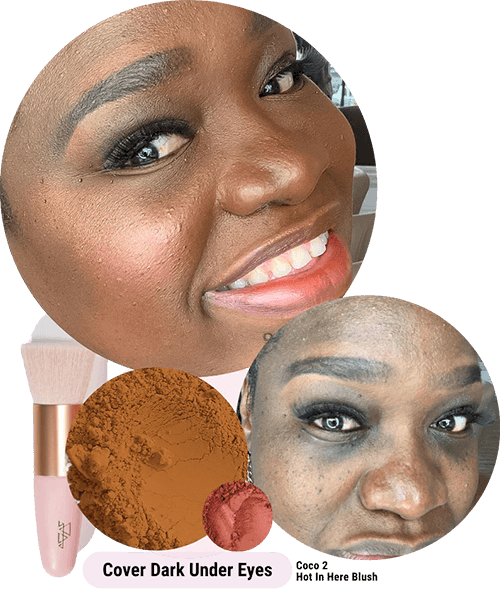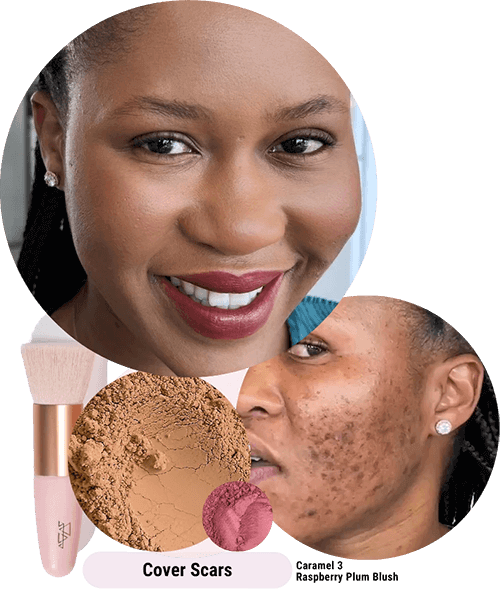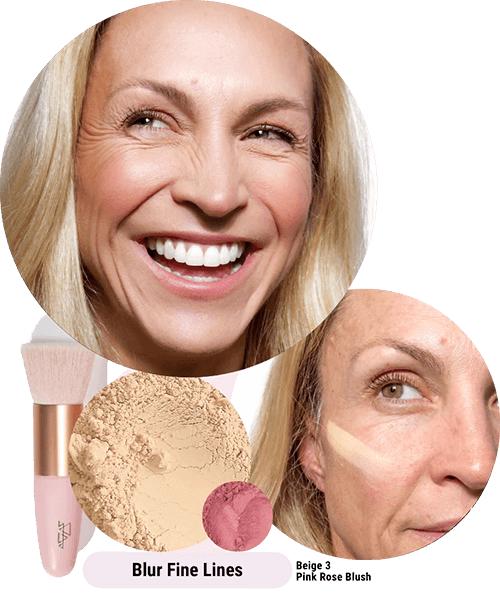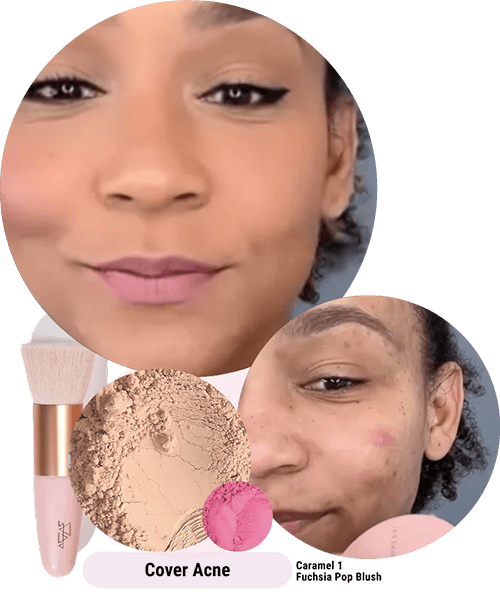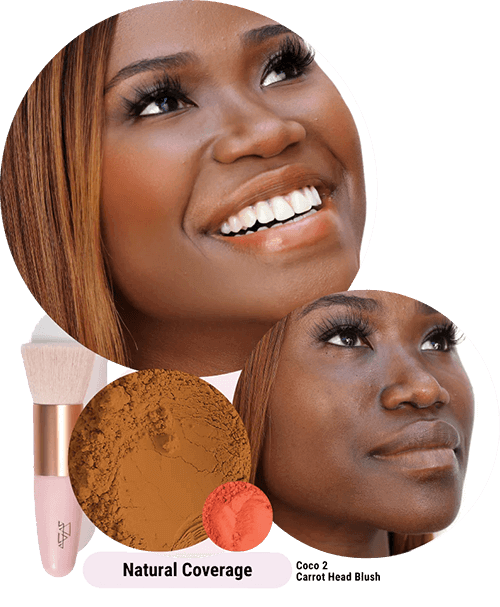 Amanda Brockman @brockenvoll
Love love love your products! I hate wearing makeup. It usually feels so heavy and cakey. This is so light and airy. I could wear it 24/7!
Love my good minerals makes me feel so pretty when I wear it and this company is amazing to its customers

No lie! By far the best product. I hate makeup and being caked up. This does what it needs to, hide the unwanted marks but keep the ones you want like my freckles. So subtle and light on the face! Absolutely love it!!!
TGM is one of my favourite black-owned beauty brands. Their foundation is my current go to.

Absolutely obsessed with all of the above products…they look and feel so GOOD on my skin

Beautiful products. The brushes! Wow!

Color match was and is perfection. Are you a genie?! Because love how the foundation looked like on my skin. All products are amazing! #customerforlife
No skin irritants or pore-cloggers
We make non-comedogenic, natural, lightweight makeup that protects and gives
glowing coverage and vibrant color to even the most sensitive skin.
Plus vegan & cruelty-free tooooo!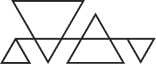 The Founders
Eliminating all known skin irritants and pore cloggers from the ingredients list, The Good Mineral is founded and formulated by sisters Ego & Natasha Iwegbu. Both passionate about easy clean beauty for acne-prone sensitive skin, they've come together to bring you makeup that actually supports your skin and skincare routines, while looking fabulous! #TheGoodMineral #CleanGirlMakeup #LovesYouBack
Find out more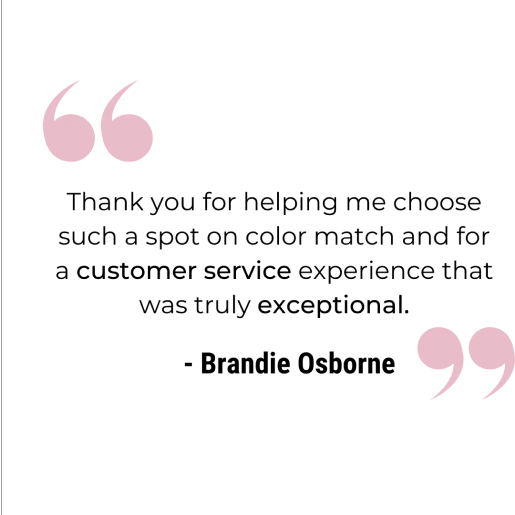 Wrong shade?
It is our goal that you truly enjoy our products - If there are any issues, like wrong shade choice, we will fix it fast and without fuss!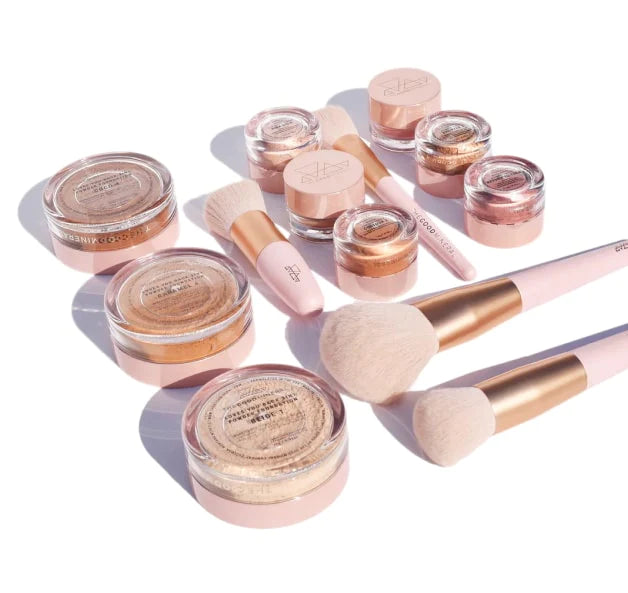 Our Press Links & Awards
Podcasts & Interviews with Ego & Natasha