Soft Complexion - Pressed Powder Foundation
Non-Comedogenic
13 Shades
Fragrance free
Talc free
Vegan
Cruelty free
Acne friendly
Gluten Free
What to know

How do I choose the right shade for me?
The best way to choose your perfect shade is to take a makeup free selfie and hold it up against the natural skin-tones of the models - we have taken a lot of time to pick and photograph models without retouching their skin, so you can choose your shade with confidence.

I am used to liquid foundation, what do I need to know about powder?
Our powders are so much better for your skin, whilst still giving you the coverage and look you want - trust us! Powder is less irritating to sensitive skin due to the need for less ingredients. Our powders are non-drying as they are talc-free and highly pigmented with mineral pigments that create coverage with minimum product. We have created all of our non-comedogenic powders without dimethicone, lauroyl lysine or any other commonly found skin irritant.

How much coverage can I expect from this powder?
You can expect light to medium coverage when you use our Iconic Flat Blending Brush, or buildable to full coverage when you use a beauty sponge directly. Always allow a few minutes for the foundation to settle down on your skin.

Is it a long lasting foundation?
Depending on how much you apply, you can enjoy a period without retouching, however it is small and compact so you can easily carry this foundation with you and touch up as and when needed. For those days when you need your makeup to last for 10 hours or more, use our phenomenal award winning Loves-You-Back Loose Powder Foundation first and take your Soft Complexion Pressed Powder Foundation with you!

How is this Foundation best applied?
For those looking for a light to medium coverage, our Hero Iconic Flat Blending Brush is your must have! Simply apply the powder in a dabbing motion, starting where you want the most coverage first. If you like to build up your coverage, then a beauty sponge is your key! Apply where you want extra coverage and build as much as you desire. Always remember to allow the Foundation to settle for a few minutes as it adapts to your skin. Magic!
What's so great about it?

After 2 years of development, we are so excited to finally be able to share our Soft Complexion Pressed Powder Foundations with you! We addressed our biggest concern around pore-clogging ingredients and skin irritants. These Foundations are truly magic and work with all skin types and tones.

Compact and Slim for on the go
13 Adaptable Shades
Buildable Velvety Coverage for all Skin Types
Acne Safe
Non Comedogenic

Comedogenic

/ˌkɒmɪdə(ʊ)ˈdʒɛnɪk/

adjective - tending to cause blackheads by blocking the pores of the skin.
Ingredients

Sericite - Airbrushed appearance, oil absorption, giving sheen Titanium dioxide - Naturally occurring mineral and physical sunscreen (not found in Shade 032, 034, 036) Oryza Sativa (Rice Starch) Magnesium Stearate Iron Oxides - Natural occurring yellow, black and red color pigments Ultramarine blue - Mineral derived colorant Kaolin Clay - Controls excess oils (not found in any of the Shade 010, 011, 012, 013, 014) Simmondsia Chinensis (Jojoba Seed Oil) Zinc Oxide - Best physical sunscreen, skin healing, noncomedogenic Zinc Stearate Ethylhexylglycerin (anti-bacterial) Tocopheryl Acetate (antioxidant)
My new favourite!
Hi, my name is Rebecca and I am the Inventory Manager for The Good Mineral. I wasn't able to test the Pressed Powders in the development stages but have just received the finished product in my Shade 013 (I wear Beige 2 in the Loves-You-Back Loose Powder Foundation). When I first put it on I thought, is it too pale? My nose looks dry? Is this going to be too heavy for me? (I'm a natural makeup kind of girl!) All of these questions disappeared over the next few minutes as the Foundation settled, adapted and moved with my skin. IT LOOKS INCREDIBLE! And it just gets better and better as the day goes on. The only way I can describe it is SMOOTH! My skin looks so smooth and velvety - it doesn't feel like I'm wearing makeup. This is for sure my new favourite!!
If I was going to give any tips for new users it would be this:
1. TIME - give the foundation time to adapt and settle onto your skin - it really does get better with time. I applied mine with the Iconic Flat Blending Brush and the coverage was perfect for me.
2. MOISTURISE - the second day I used this product, I started applying within a minute of moisturising and the Foundation settled quicker and better.
I LOVE IT!
Glowing coverage & color in 3 easy steps
Soft Complexion - Pressed Powder Foundation
Step 1
Prep your skin with your fav moisturiser and sunscreen, then apply your Soft Complexion Pressed Powder Foundation in a gentle dabbing motion.
Step 2
For light to medium coverage use our Iconic Flat Blending Brush and dab-dab-dab. Always start where you want the most coverage first.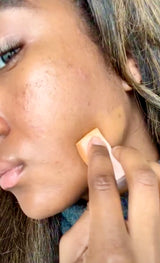 Step 3
For buildable to full coverage use your beauty sponge to apply where you want extra coverage. Build as much coverage as you desire knowing all ingredients are GOOD for your skin. Allow the powder time to settle and watch the magic appear!
Real people
Real results
Shop some of our most popular products and prepare to fall in love.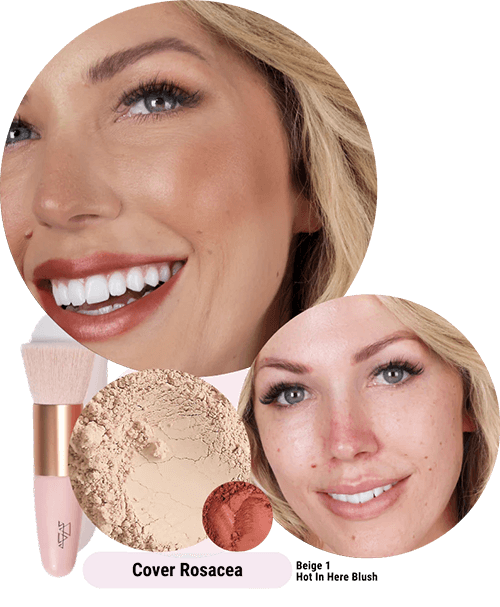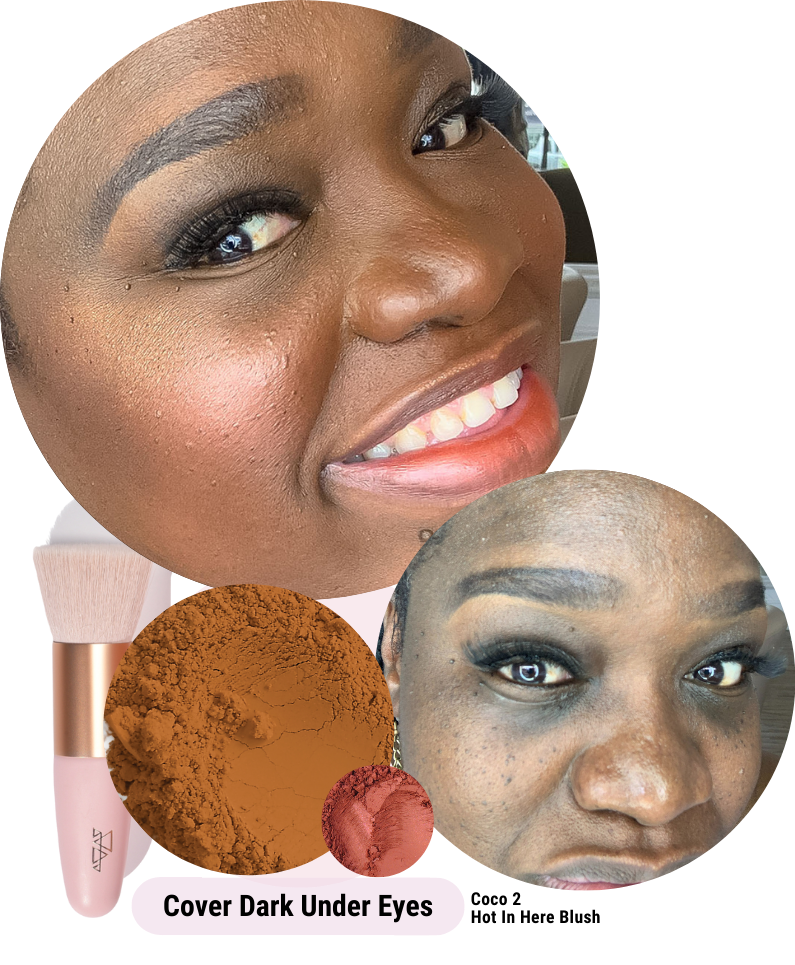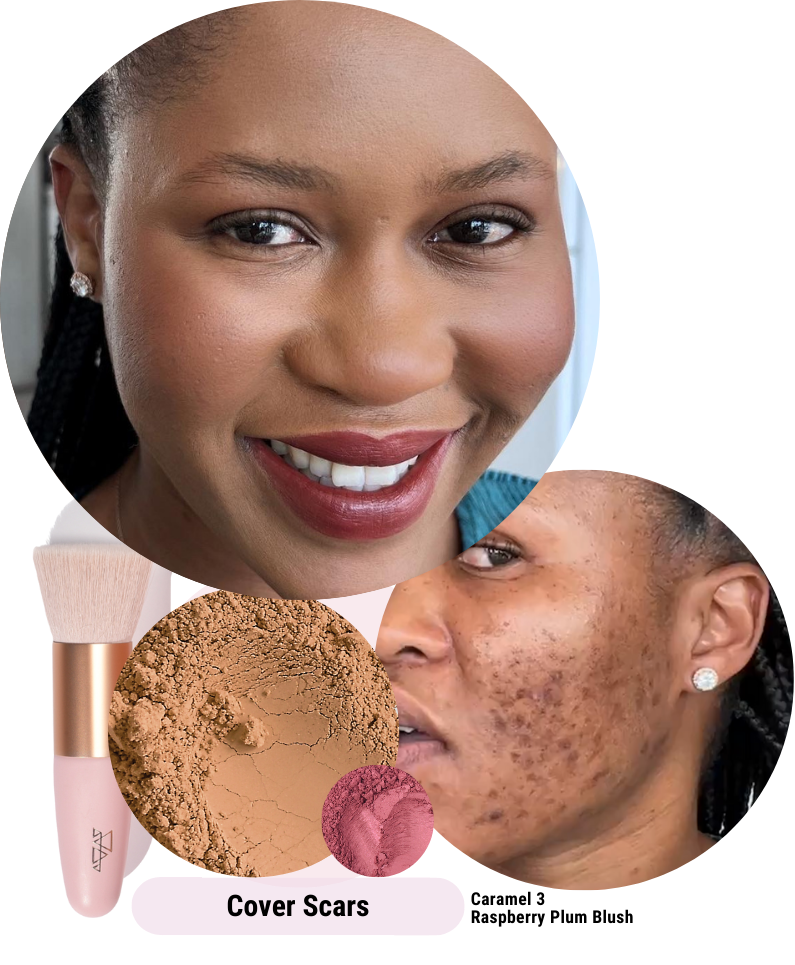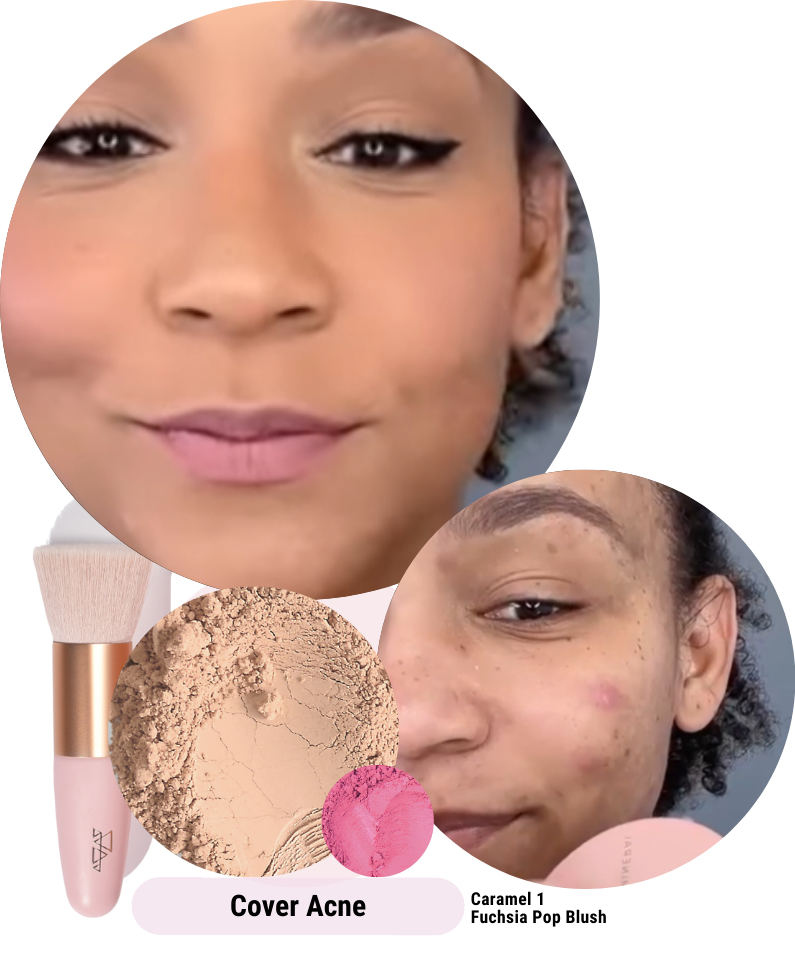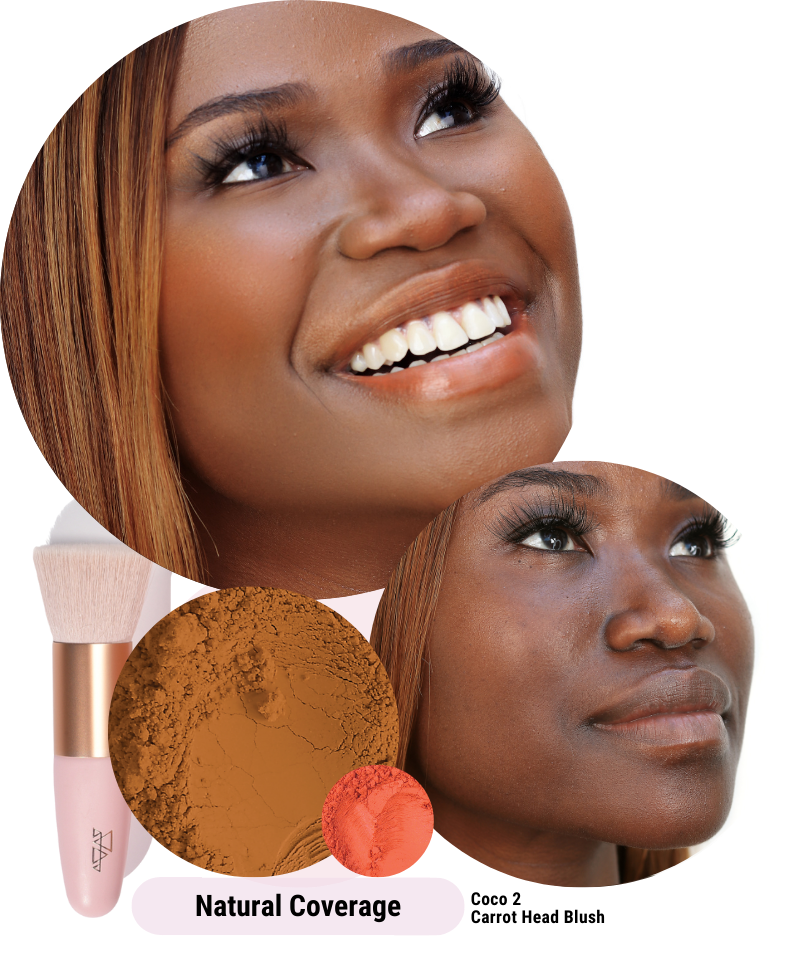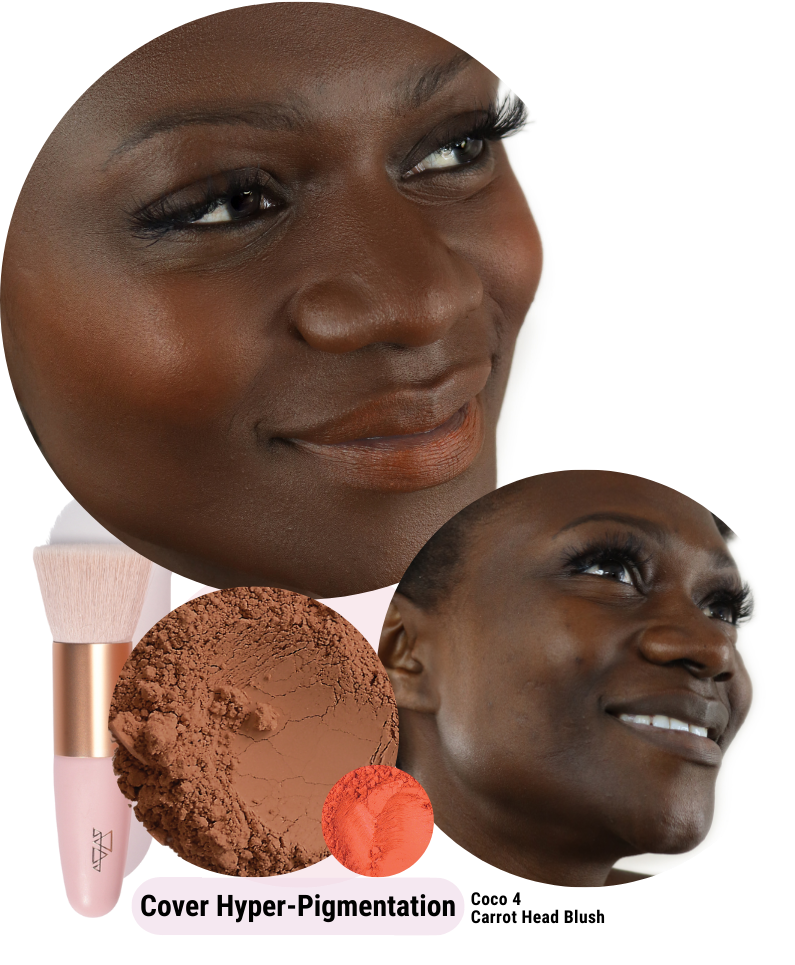 Amanda Brockman @brockenvoll
"Love love love your products! I hate wearing make up. It usually feels soo heavy and caky. This is so light and airy. I could wear it 24/7."
Love my good minerals makes me feel so pretty when I wear it and this company is amazing to its customers

No lie! By far the best product. I hate makeup and being caked up. This does what it needs to, hide the unwanted marks but keep the ones you want like my freckles. So subtle and light on the face! Absolutely love it!!!
TGM is one of myy favourite black-owned beauty brands. Their foundation is my current go to.

Absolutely obsessed with all of the above products…they look and feel so GOOD on my skin

Beautiful products. The brushes! Wow!

Color match was and is perfection. Are you a genie?! Because love how the foundation looked like on my skin. All products are amazing! #customerforlife